Customised capital solutions for Technology companies
Customised capital solutions
for Technology companies

Our technology focus and deep operational experience help us understand the key value drivers, differentiation, and disruptive forces shaping the global technology ecosystem. This perspective and our specialisation in key technology sectors we focus on, enables us to precisely position your company for raising the right amount of capital from the right investors in the most efficient manner, while you can continue to focus on growing your company.
As you consider raising capital, it is important to recognise that your technology company may be different from others in the same industry and not every business requires external capital to grow. In any Capital Raise transaction, SA runs a comprehensive process to evaluate a range of financing options. In essence, we evaluate the merits/demerits of participation from strategic or financial investors and advise entrepreneurs and investors on the optimal structure for the investment round. We partner with great entrepreneurs to expand their reach to global capital.
Highlights of our Capital Raise Offering
Customised process focused on Entrepreneurs' goals

Our process is designed to make the capital raise process simplified and seamless for Entrepreneurs. Our experience and strong focus on financial, strategic and operational parameters and metrics investors will look for in your company enables us to pay attention to the minutest details which can impact the investment round. Our goal as your capital raising partner is to help provide potential investors the confidence not only in financials linked to your business, but in also helping them see compelling value from investing in your company.

Global investor network offers a range of capital solutions

Over time, SA has established a credible and trustworthy global network of angel investors, venture debt, venture capital, private equity, family offices, and strategic investors, who continue to increase the pace of investments in technology companies. Our growing relationship with them ensures we understand their mind-set, selection criteria, and vision. As a partner in helping you raise capital for your company, you gain access to our comprehensive network of investors, while we ensure the company's value is properly positioned and fits their investment thesis to help secure the capital required.

Hands on guidance: Preparation to closure of financing with VC or PE investors

Every company has a unique capital raise journey. The process can be complicated, and involve a series of complex issues starting with the right entity structure, business model due diligence and financial projections to expert guidance on the deal structure, term-sheet and shareholder agreements to conclude the transaction. Our hands-on approach is valuable as we help you successfully navigate through these issues and secure the best financing for your company.
It is important to understand the differences between the key series/stage-based funding rounds and what institutional investors look for at each stage. Aligning expectations early, makes it easier to plan for the appropriate round of funding based on the stage of the company, how investors may view readiness based on the maturity of the business, risk-reward perceived by investors and a detailed use of funds plan for capital raised.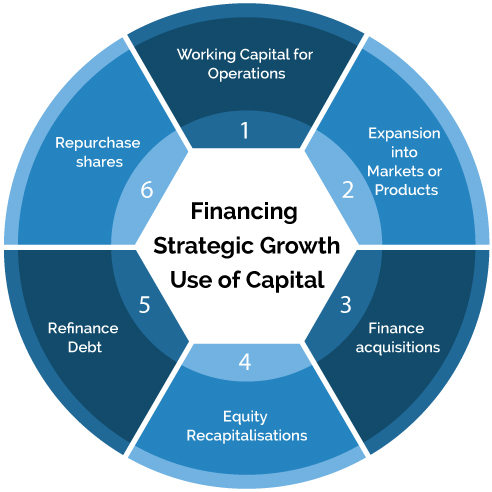 Raising institutional capital is key for entrepreneurs to realise their dream of successfully scaling the company with a path to an exit or IPO. However, approaching professional investors and closing a round requires significant preparation given the complexity and benchmarks at this stage, especially if you have not previously raised capital from venture or private equity investors.
Further, at each stage, the company may see participation from a different set of investors who focus on the particular type of financing rounds – each of these investors look for different decision parameters based on the risk profile and stage of the company.
Client Testimonials
"We knew we had a unique proposition for investors and some interested parties we were already in early discussions. Essentially, we needed a firm to help us through the entire process, so we could focus on our growth. SA fit our needs perfectly and worked with us closely on all aspects of our fund raise, right from when to sell equity and who to sell it to, valuation, financial model and projections to establish ideal amount of capital we should raise and type of investors who maybe an ideal fit for us to grow our business and realise it's true potential."
Founder and CEO, Digital Media company
"Given the tremendous amount of change in the Analytics and Customer Experience space, it was important for us to identify the right set of investors who would back the company's long term vision and growth projections. SA brought a professional and structured approach throughout the fund raising process which helped us optimise dilution and paved the way for our subsequent Series B round."
Founder and CEO, Data Analytics