Services
Buy-side M&A Advisory
Disrupt Traditional Models and Power Inorganic Growth
Services
Buy-side M&A Advisory
Disrupt Traditional Models
and Power Inorganic Growth

Over the past few years, we have specialised in buy-side acquisitions for mid-market tech companies, private equity firms and entrepreneurs, who are looking to increase value through M&A. Our senior team brings deep experience and perspective from their own successful journeys of acquiring and running several tech companies.
Our own experience combined with learning from successful serial acquirers in the Technology space, have inspired us to drive the best M&A outcomes for our clients and become their trusted advisor by helping them transform their growth journey.
Highlights of our Buy-Side Offerings
Unparalleled cross-border technology M&A experience

Over the past two decades, we have overseen more than 40 transactions across the global technology sector aggregating more than $5B in value.

Partner-led, team-oriented approach

In every engagement we are an integral part of your leadership team in a seamless manner across team boundaries – whether we advise on acquisitions for Revenue Growth (customer-driven), technology (strategic) or geographic expansion (cross-border).

Tech-enabled buy-side process and capabilities

Our buy-side process leverages our custom-built 'Smart-Fit' Analytics engine, proprietary Technology industry research and databases to enable our team to analyse hundreds of possibilities and bring high-quality proprietary and cultivated target companies to our Buy-Side clients.
Whether you are interested in making either a single strategic acquisition or designing and implementing a long-term acquisition program, all our buy-side engagements are delivered through the Growth Catalyst Program (GCP), a structured program that drives a disciplined M&A process and outcomes.
Growth Catalyst Program (GCP)
Accelerating Growth for Mid-market Tech Companies
The Growth Catalyst Program (GCP) brings in a disciplined approach to help you drive growth through acquisitions, investments, or partnerships – a catalyst for accelerated growth in mid-market companies. Our unique approach combines core capabilities across consulting, research/insights, and investment banking to help companies disrupt, increase speed to market, outflank competitors, and relieve pressure from threatening disruptive market forces while accelerating inorganic growth.
We understand that mere agility without a robust strategy and disciplined approach to executing acquisitions, minority investments, or strong product/go-to-market partnerships could lead to months or years of precious top management time lost on either the wrong pursuits or missed opportunities. The GCP takes a transformative approach to corporate deal making, factoring in the value of aggregate time and investments necessary across the organization to make strategic partnerships and acquisitions work perfectly for you.
"The GCP is designed to re-invent how technology companies partner, invest, or acquire to transform growth and build new revenues. Some of the top public and privately held technology companies rely on SA as a trusted partner to help implement GCP to drive inorganic growth and leapfrog competition."
GCP Helps You Maximize Value Through Corporate Deal Making
GCP enables mid-sized technology companies to achieve three key objectives with or without needing to make significant investments in an in-house Corporate Development or M&A team.
Establish Target Search & Evaluation Processes
Establishes a streamlined process for identification, cultivation, and evaluation of 'Target Companies' based on specific M&A criteria
Build Inorganic Strategy for Successful Deal Making
Builds an effective inorganic growth strategy based on strategic acquisitions and partnerships (JV, IP/Technology Alliances, Channels, etc.) to fuel growth
Execute Strategic Growth Transactions
Executes on the qualified M&A and strategic partnership transactions to drive specific growth objectives with fundamentally different requirements of different types of deals
Learn more about how our structured approach to M&A has helped companies transform Growth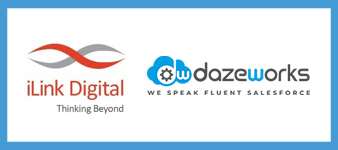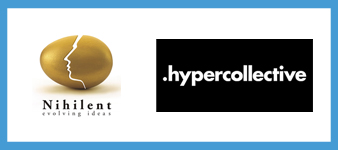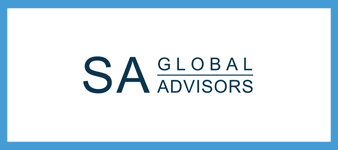 Client Testimonials
"Great to have SA come in and build the growth strategy and then implement multiple cycles of the Growth Catalyst Program; thereby building a successful and effective acquisition program. Their depth of knowledge of the Digital Transformation, Technology and Design ecosystem and how a particular target could fit into our growth model and organization to ultimately realize our objectives, through this acquisition, is noteworthy."
CEO, Global Consulting and IT Services
"For companies, like us, who are looking to acquire very specific synergistic targets with expectations that the combined business must grow exponentially, a systematic, proactive target search process becomes critical. With no internal Corp Dev or M&A team, we have been able to rely on SA as a seamless extension and drive our acquisition objectives forward. Making it turnkey and running it independently has saved us significant time and cost through the entire process, while being able to conclude deals."
Founder and CEO, Product Engineering Services company