Services
Sell-side M&A Advisory
Unlock Differentiated Value with Strategic Expansion or Exit
Services
Sell-side M&A Advisory
Unlock Differentiated Value
with Strategic Expansion or Exit

Our advisory team is committed to partnering with entrepreneur-led tech companies to realise the best strategic outcomes in every sell side M&A situation – whether we are mandated to drive a strategic investment or shape an exit strategy over time.
As an entrepreneur-oriented firm, SA understands that entrepreneur-led tech companies are fundamentally different businesses from companies in traditional sectors and require specialised experience and a well-rounded transaction process. Our partners and team spend significant time to understand your company, your diverse goals and bring unique insights to help you assess how strategic investors may value your company. We work closely with you to uncover 'differentiated value' that your company could bring to strategic investors, beyond what is visible from your traditional financial statements and valuation.
Highlights of our Sell-Side M&A Process
We understand that building a company is an arduous, long and highly emotional journey for most entrepreneurs. Entrepreneurs put their blood, sweat, and tears into building a successful business. As a result, any strategic investment or exit needs to be handled with extreme care as this is not just a financial decision, the strategic and emotional considerations for founders cannot be overlooked in any transaction.
There are several critical decisions besides the valuation, deal structure and key terms, right from succession planning, managing confidentiality, taking care of your most important asset - people, brand equity, and many others which can be simplified by having a firm execute a well-defined process and enable owners to focus on leading their business during the transaction process. Our partners know this well from having been through this process several times in their own journeys. Our clients also value the buyer's perspective from our experience being on the other side and having acquired and integrated several tech companies.
Entrepreneur focused, personalised process helps establish clear goals

SA's approach involves working closely with our clients to set clear goals for the transaction early in the process. As we establish clear goals, we must take into consideration all key stakeholders including your investors, board members and employees who are all emotionally connected with the company and equally interested in the best outcome. At the appropriate stage, it is important we take into account your personal, family and business considerations, to ensure we can enable the best strategic outcomes for our client and meet goals we've set out upfront.

Goal-linked approach to M&A maximises value for entrepreneurs

Our unique approach to running sell side M&A transactions enables our clients to realise the best strategic outcomes and ensures the goals we establish upfront are fully aligned with the entrepreneur.

SA runs a comprehensive goal-linked process in every client engagement right from setting clear financial, strategic and personal goals, to carefully planning the transaction strategy to meet your goals, assessing the merits and demerits of an offer, and front-ending negotiations on valuation and terms (cash, stock, earn-out, exclusivity, non-compete, succession plan, etc.) to maximise value for our clients.

Value creation through strategic investors aligned with your vision

Over the past 30+ years, we have built deep relationships with global public and private tech companies, private equity groups, family offices and others who primarily invest in the technology sector. We leverage our global network to help position your tech company to the right strategic investors and create the best deal structure that takes into account all your goals.
Two unique advantages SA raised Strategic Investment offers for Tech companies
Our strategic Investors bring value beyond just writing a cheque – they are committed to support your vision and help you scale and create long term value
We pay careful attention to ensure goals are clearly aligned across all stakeholders and focused on growth of your portfolio of products or services such that financial success is a result of this, rather than other way around
Focus on Proactive Preparation and Transaction Readiness
We believe any strategic investment or exit transaction must be meticulously planned at least two to three years ahead in order to maximise value. Especially when shaping an exit, preparation must start early and having a runway helps build the foundation for a strong exit, and enables the company to have strong financial reporting, governance, legal and tax compliance in place to minimise risk to closure.
"Our team brings a wide range of experience across all types of exit situations. We can help you act early, get your company transaction ready and prepare you for the most important decision you will make in your entrepreneurial journey."
We specialise in offering our clients a range of strategic investment options for different business scenarios
Growth
Raising growth capital from a financial sponsor, such as a private equity firm
Turnaround
Raising debt or equity capital which provides an infusion of working capital and execute a turnaround of the business
Co-founder or Investor Liquidity Events
At a certain stage in a company's journey, it is natural for a co-founder or investor to see an exit. This typically creates a liquidity event for the exiting investor or co-founder and a need for recapitalisation.
Strategic Exit
Selling partial or full equity to a strategic or financial buyer
Learn more about how our structured approach to exits has helped companies transform Growth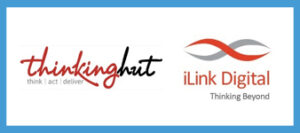 Client Testimonials
"In our engagement with SA, we built a clear expectation on the valuation for our business and more importantly, a view on our combined journey post acquisition, which was not only important to us as continuing founders but also for our employees and clients who wished to see us grow. SA's relentless commitment, relationships and understanding of the space helped us conclude a successful transaction with the right acquirer. Having grown our business multi-fold post deal, we can confidently say, we could not have asked for a better partner to represent us. We look forward to working with them again as we scale up!"
Co Founder and CEO, Digital Transformation Solutions Company
"In my 35 years as a CEO and serial entrepreneur in the Digital and Technology industry, I have worked with many top advisory firms. SA exceeded my expectations when we sold our company to one of the largest Enterprise Technology services companies in the world. Their hands-on guidance and senior-level attention through all phases of the transaction process, was extremely valuable. Their unique approach to creating win-win deal structures, fairness and integrity are attributes that must set new benchmarks."
Founder and CEO, Digital Design Agency
Schedule a confidential conversation to see how we can create the best value for your Tech company.