Regardless of how good your service or product is, a business cannot thrive without an effective customer experience. And now with the pandemic having shifted many customers to the digital spectrum of products and services consumption, companies are increasingly starting to realize the importance of digital customer experience. The rise in digital technology has made customer relationships more complex, with business leaders investing in customer digital design experience and finding strategies to manage customer relationships to gain new and retain existing customers.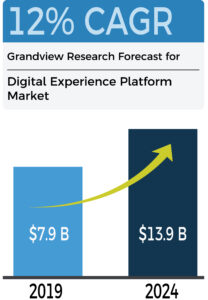 What the famous car designer Gerry McGovern said years ago- "The customer isn't king anymore; the customer is a dictator", now stands more true than ever, because of the changing relationship that customers are experiencing with brands and technology. As global fortune 500 companies realign their digital transformation budgets towards massive acceleration of Digital and Design capabilities, we foresee the following trends for the remainder of 2021, based on conversations with our investors and entrepreneurs: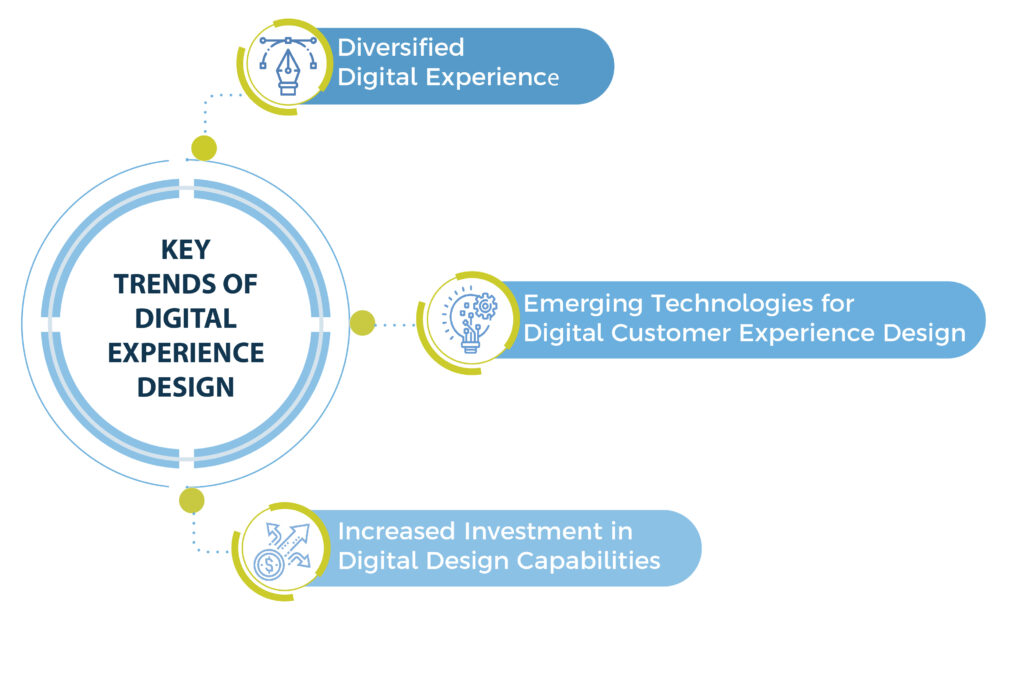 With the rise in internet accessibility and evolving technologies such as AI and ML, consumers are now able to enjoy digital experiences that are not limited to their mobiles and laptops. Now with businesses using cross-platform strategies, it has become important to create unique experiences for each instead of duplicating the experience on each platform and device.  Digital experiences of the future will evolve to provide a consistent, unified, and planned consumer journey across a range of modalities (touch, voice, gesture, etc.) the user requires to operate an app across an ever-increasing number of digital channels.


Emerging technologies like artificial intelligence, virtual and augmented reality, intelligent voice assistants, and the Internet of Things (IoT) are rapidly maturing, creating opportunities for forward-looking companies to innovate and differentiate the ways in which they build customer relationships. The use of mobile AR will become increasingly popular and thus extends the scope of innovating and designing unique experiences in retail, entertainment, training, and advertisement. Digital experience design will upgrade into using automation, computational design, and analytics to create faster designs and prototypes. Interaction with technology will be intuitive and human-like and enable hyper-personalization for users and accelerate brand adoption and satisfaction.

Companies need stronger design capabilities than ever before given easy access to information and reviews, and the reducing difference between hardware, software, and services. Therefore, companies- big and small- have been accelerating investment in building internal digital design capabilities.   According to Gartner, a seamless Digital Customer Experience (CX) drives over two-thirds of customer loyalty, Outperforming Brand and Price combined, according to CX leaders. They are evaluating captive state-of-the-art design studios and labs while bringing in specialized design partners to enhance proficiency, scale, and services. Especially Consulting companies & product experience companies are investing in design companies and studios. For example, Deloitte's acquisition of The Working Group (TWG), a digital and cloud consulting firm focused on mid-market and large clients.

SA expects companies across industry sectors to realize the critical need to make specifically targeted investments in core design capabilities and create quick digital wins to leverage new and emerging market opportunities. We foresee significant growth opportunities emerging for specialized, customer experience design and creative digital agencies as they look for new ways to co-innovate and partner with global strategic investors and enterprises looking to accelerate investment in digital experience design. We believe that companies must learn to adapt to these changes or risk losing market share to peers who understand and better manage consumer experience and expectations.