From blazing fast customer service to increasing operational efficiency, Robotic Process Automation and Intelligent Automation have been adding tremendous value to businesses and becoming essential parts of a CXOs' toolkit. The benefits of RPA and IA have become extensive for all organizations and in the post-COVID era, the adoption is expected to be even more rampant. Gartner suggests that by 2022, almost all large organizations globally will have adopted RPA in some form. It has been estimated that using RPA and IA for certain applications or processes can help enterprises reduce operational costs by as much as 25-50%. With the two technologies successfully proving their Return on Investments (ROI), businesses in a variety of sectors are now investing in RPA and IA as a strategic tool to drive efficiency and upskill their workforce. BluePrism in a press release disclosed that its customer National Grid USA generated an ROI of 950% in year 2 of their deployment of RPA.
"Demand for RPA and intelligent automation has skyrocketed as the pandemic endures and organizations have looked to automation for business resiliency, to support remote workers and streamline business,"- Automation Anywhere COO Mike Micucci.
The quest for an automation platform that provides specialized features has also prompted more RPA providers, each offering their own unique capabilities and benefits, to enter the RPA & IA market. Today, the automation space is populated by some 60 RPA providers, ranging from first-generation mainstream players to smaller disruptors and nimble upstarts. Robotic Process Automation Market size was valued at USD 1,204.34 Million in 2020 and is projected to reach USD 12,023.61 Million by 2028, growing at a CAGR of 31.9% from 2021 to 2028, according to Verified Market Research. Quite similarly, the global intelligent process automation Market was valued at $8.1 Billion in 2018 and is expected to reach $20.7375 Billion by 2026, at a CAGR of 11.5%.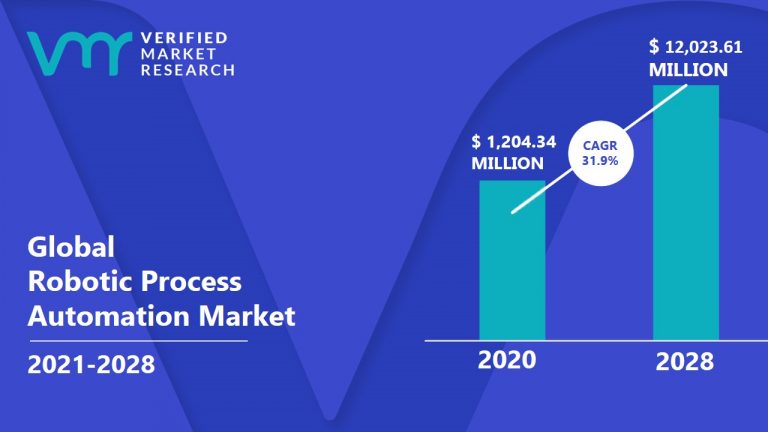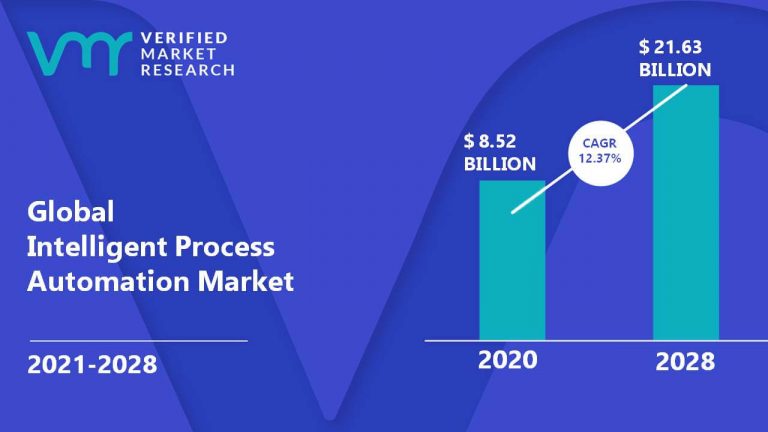 The following is a round-up of recent acquisitions in the RPA & IA space in 2021, collated by us, at SA, to highlight the importance of the technology across multiple sub-sectors.
Accenture's acquisition of Pollux
Accenture's acquisition of Pollux marks Accenture's first acquisition of an industrial robotics solutions provider. It expands its capabilities for clients in consumer goods, pharmaceutical and automotive industries seeking to make its factories, plants and supply chains more productive, safe and sustainable. Pollux's expertise and experience in robotics and automation solutions complement Accenture's industry consulting skills and industrial IT and applied intelligence capabilities.
About Accenture: Accenture is a global professional services company with leading capabilities in digital, cloud and security. It offers Strategy and Consulting, Interactive, Technology and Operations services — all powered by the world's largest network of Advanced Technology and Intelligent Operations centers.
About Pollux: Founded in 1996, Pollux provides solutions to optimize manufacturing and logistics processes for shopfloors and warehouses. The company designs, engineers and deploys fully functional assembly lines that include robots and other hardware, plus the software that controls them. Alongside designing and implementing its solutions, the firm also provides maintenance & repair services.
Servicenow's acquisition of Intellibot

With Servicenow's acquisition of Intellibot, it plans to build Intellibot's capabilities natively into the Now Platform to enable customers to more easily integrate with both modern and legacy systems to drive productivity and strengthen existing artificial intelligence (AI) and machine learning (ML) efforts. As part of the deal, Intellibot extends ServiceNow's core workflow capabilities by helping customers automate repetitive tasks for intelligent, end‑to‑end automation.
About ServiceNow: ServiceNow is an American software company based in Santa Clara, California that develops a cloud computing platform to help companies manage digital workflows for enterprise operations.
About Intellibot: Intellibot is a robotic process automation platform based on computer vision and visual programming.
Qentelli's acquisition of NCS Technologies

Qentelli's acquisition of NCS Technologies allows Qentelli to add to its Intellectual Property, client portfolio in the Digital space and a US East Coast based Service Delivery center that furthers capability for near-shore services. The combination will enable Qentelli to innovate rapidly for multiple end-user solutions, particularly in areas of Cloud, Application Modernization, Quality Engineering, Data Technologies, Customer Experience and Hyper-Automation the core offerings of Qentelli LLC.
About Qentelli: Qentelli is a US-based technology company helping organizations bring their native mindset into the digital medium using technology as an enabler positively contributing to the top-line and bottom-line. Qentelli accelerates such transformational engagements by adopting mainstream technologies, such as DevOps, automation, cutting-edge technologies, such as Machine Learning, Deep Learning and our home-grown AI-infused frameworks.
About NCS Technologies: NCS Technologies provides high-value customer touchpoint solutions that increase revenues, reduce costs, and improve customer retention. To deliver the business value our clients expect, we had to become really good at the technical competencies that are important for large enterprises – system integration, data management, and software development. Major brands call on us to enable their IT vision and improve the performance of direct and indirect customer touchpoints.

Roboyo's acquisition of Jolt Advantage Group

Roboyo's acquisition of Jolt Advantage Group helps it bolster its presence in North America. The addition of Tampa-based Jolt brings Roboyo's global headcount to more than 400 employees in 10 countries, making it the largest automation services company in the world. 
About Roboyo: Roboyo is the world's largest Intelligent Automation professional services company, now with locations in 18 cities, across 10 countries and 3 continents. It holds all UiPath's highest partner accreditations and has 4 of the world's UiPath Most Valuable Professionals as employees. Roboyo helps clients to operationalize a full spectrum of AI-powered automation technologies, creating hybrid Human+digital workforces that elevate enterprise performance gains from increments to multiples.
About Jolt Advantage Group: JOLT is a leading North American Intelligent Automation services provider. It is a member of UiPath's elite USN program and was awarded UiPath's Innovation Partner of the Year in 2019. With triple-digit growth over the last 3 years, it was recognized by Inc. as one of the fastest-growing private companies in America.

Vista Equity Partners' acquisition of Blue Prism Group
Through Vista Equity's $1.5 billion deal to buy Blue Prism Group, it plans to combine Blue Prism with Vista's portfolio company Tibco. Through the acquisition, Blue Prism can expand the range of products its offers its customers with Tibco's global footprint and technologies and, as a privately owned company, adding to a greater access to capital to pursue new growth opportunities via product investment and other potential M&A

About Vista Equity Partners: Vista Equity Partners is an American investment firm focused on financing and forwarding software, data and technology-enabled startup businesses.  

About Blue Prism Group: Blue Prism is the trading name of the Blue Prism Group plc, a British multinational software corporation that pioneered and makes enterprise robotic process automation (RPA) software that provides a digital workforce designed to automate complex, end-to-end operational activities.
We, at SA Global Advisors, have found RPA powered by AI, to be one of the key pillars for Digital Transformation on the radar for almost every CIO. Additionally, when RPA and IA are intertwined with other emerging technologies such as Machine Learning, Natural Language Processing, and Speech Recognition, businesses can take their automated tasks to the next level, having them perform work that in the past depended on human perceptual and judgment capabilities. We are seeing an influx of interest in RPA and IA from investors and entrepreneurs, who do not want to be left behind in this digital transformation race. 
To share feedback on this blog or explore transaction opportunities for your firm with us, please write to us at [email protected].