It has been barely a month since the new year and at least four Salesforce partners have been acquired. Owing to the rise in interest by IT consulting firms, professional services firms, and private equity players in the Salesforce ecosystem, its partners have been seeing a spate of mergers and funding rounds. At a time when the pandemic has given birth to many firsts at both offices and homes, including remote working culture and unimaginable changes in consumer behaviour, the role of Salesforce as a key enabler of Digital Transformation and Customer Experience(CX) strategy for Enterprises has become more pivotal than ever. For the eighth consecutive year, Salesforce has been ranked the top CRM provider by IDC in its latest Worldwide Semiannual Software Tracker.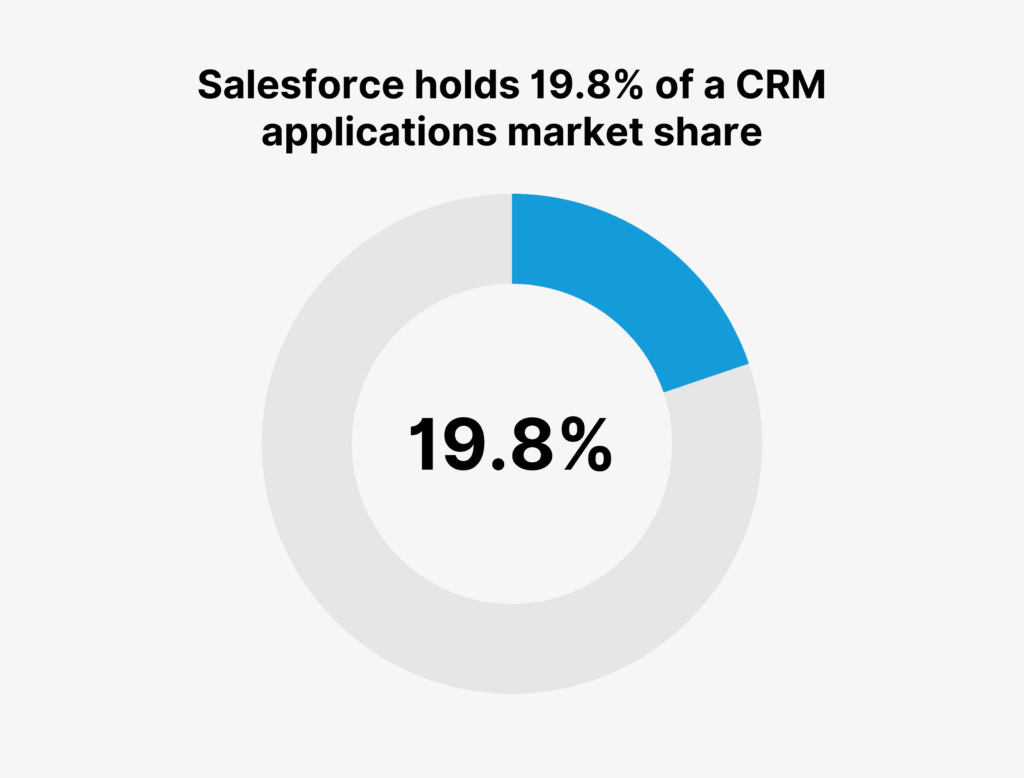 The following is a snapshot of a few Growth-oriented Strategic Partnerships specialized Salesforce Partners have entered into with established global technology and digital services players across verticals in 2021:
Accenture's acquisition of Tambourine

Accenture's acquisition of Tambourine has further enhanced its ability to leverage creativity, technology and deep human insights to accelerate growth of its clients. As part of Accenture, Tambourine is able to extend its digital commerce expertise across the entire customer experience and work closely together to create a deep impact for its clients.
About Accenture: Accenture is a global professional services company with leading capabilities in digital, cloud and security.
About Tambourine: Tambourine provides integrated commerce services on the Salesforce platform, customer experience design and engineering, web services and application development and consultancy services.
Globant's acquisition of Navint

Globant's acquisition of Navint for an undisclosed sum, strengthened end-to-end business transformation capabilities of Globant's own Salesforce Studio and extended its service footprint in US, EMEA and India. Navint's role in integrating its deep expertise in lead-to-revenue transformation and in the Salesforce platform has improved and expanded Globant's own enterprise offerings and supported its focus of helping clients reinvent businesses and operations. Through the transaction, Navint is able to augment its capabilities and reach extend its combined operations across North America and Europe.

About Globant: Globant, a Luxembourg-headquartered IT and software development consultancy,  helps organizations reinvent themselves to create a way forward and unleash their potential.
About Navint: Navint is a Lead-to-Revenue Salesforce partner that claims to augment organizations' internal capabilities through business processes, tools and technologies across the company's life cycle, including sales, service, finance and delivery.
Atos' acquisition of Appcentrica

With AppCentrica's acquisition by Atos, the company enhanced its expertise in Canada in strategic domains. The deal has added approximately 90 cloud and Salesforce experts to Atos' Canadian division. Joining the Atos team has accelerated Appcentrica's mutual growth in Canada, provide a platform to deliver its Enterprise Cloud Transformation services at scale, and create new and exciting opportunities for its employees.
About Atos : A global leader in digital transformation, Atos, provides tailored end-to-end solutions for all industries in 71 countries.
About Appcentrica: AppCentrica is a cloud services company offering business transformation consulting, Cloud Application modernization and development, as well as Salesforce and MuleSoft consulting.

DynPro's acquisition of Cloudalyze
DynPro's strategic acquisition of Cloudalyze provided its clients the ability to accelerate transformation, resources to innovate and deploy solutions to turn their processes and data into a competitive, growth-driving differentiator. The addition of Cloudalyze brought extraordinary depth and breadth of Salesforce solution capabilities and the following value to DynPro's strategic clients. Cloudalyze has brought exceptional Salesforce talent and experience to DynPro that is benefitting clients of both companies in North America and around the world.
About DynPro: DynPro supports organizations across the globe with its solutions focused on delivering the digital core for organizations ranging from Fortune 500 companies to small and mid-size companies. The core practice areas include Process Transformation, Data and Integration and Automation and Advanced Analytics. 
About Cloudalyze: Cloudalyze provides Salesforce.com implementation and consulting services to mid-market and enterprise customers. The seller specializes in Salesforce CRM platform, the Salesforce.com ecosystem, apps available on the Salesforce AppExchange and integrations between Salesforce.com and external back-office process tools. 
Credera's acquisition of BrightGen

Credera's acquisition of BrightGen enabled Credera to expand its global Salesforce capabilities and geographic reach as well as gain expertise in digital transformation, marketing technology and customer experience capabilities.

About Credera : Credera is a consulting firm focused on technology, digital transformation, data and strategy and is part of Omnicom Precision Marketing Group (OPMG).
About BrightGen: BrightGen is a U.K-based Salesforce Summit Partner that has been implementing solutions for 15 years. The company specializes in the design, delivery and implementation of solutions for companies across the media, financial services, travel and transport and education industries.
Over the past five years, we have seen more than 80 Salesforce partners going through an M&A transaction and we are seeing a significant acceleration in M&A deal flow with a greater appetite for Salesforce investments and acquisitions from both PE Investors and Strategic investors. By investing in Salesforce partners, companies get access to recognized Salesforce expertise, industry knowledge, solution assets, deep ecosystem relationships, and a broad clientele. These Salesforce partners, in turn, see getting into the right strategic investments as an opportunity to both de-risk and monetize growth of their Salesforce business through the significant scale and Go-to-Market the acquirer/investor brings in, besides access to sophisticated resources, geographies, and larger global clients to take growth to the next level through a symbiotic partnership.  A recent study by IDC indicated that Salesforce is driving immense growth for its partner ecosystem, which will make $6.19 for every $1 Salesforce makes by 2026. Based on such demand and the current M&A deal activity in the Salesforce ecosystem, we believe this opens up unprecedented growth opportunities for salesforce partners, as the insatiable demand for Salesforce capability continues to lead companies to adopt a range of strategic investment models to meet market demand and capture growth.
To share your feedback on this blog or insights on the Salesforce Ecosystem or if you'd like to explore potential transaction opportunities for your firm with us, please write to us at [email protected].